The story of THE NIGHT PRINCESS
is as gripping as it is mysterious. What happened to The Night Princess? Your answer is the only one that matters.
For Educators: Questions for discussion with Students:
1- What do YOU think happened?
2- Was she still alive?
3-What did the king do?
4- Did he learn a lesson?
5- What lesson did he learn?
THE NIGHT PRINCESS is an original fable that encourages us to see that the way we treat anyone, is the way we treat everyone. An original fairy tale tale by Ruth Elliott-Hilsdon.

See it in MANDARIN here: https://youtu.be/yODelK8JKZI

Plus the SPANISH version here: https://youtu.be/8gLpRnVzRRQ

Brought to you by Edu Designs, the non Profit creating media for children's character development.

Visit Edu Designs for more information: http://www.edudesigns.org/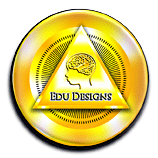 To remember where this page is, send an email to this address: videos@edudesigns.org
A link to ALL the Videos will be automatically sent to you. Edu Designs is a CA Non Profit 501 (c) 3 Corporation.
All donations are Tax Deductible as allowed by law.
View the MANDARIN Translation - click on the book below
soon to be available in Book and DVD form.