I love the taste of most non dairy creamers, like Coffee mate, but I know the sugar in them promotes inflammation, the precursor to most diseases. Honey is better by far. Also, since Turmeric and Coconut oil contain anti-inflammatory, anti-alzheimer's properties too, I was determined to find a way to include them in my regular diet without having to think about it. By making my own coffee creamer I found the perfect solution…
And I FOUND it – in my OWN KITCHEN!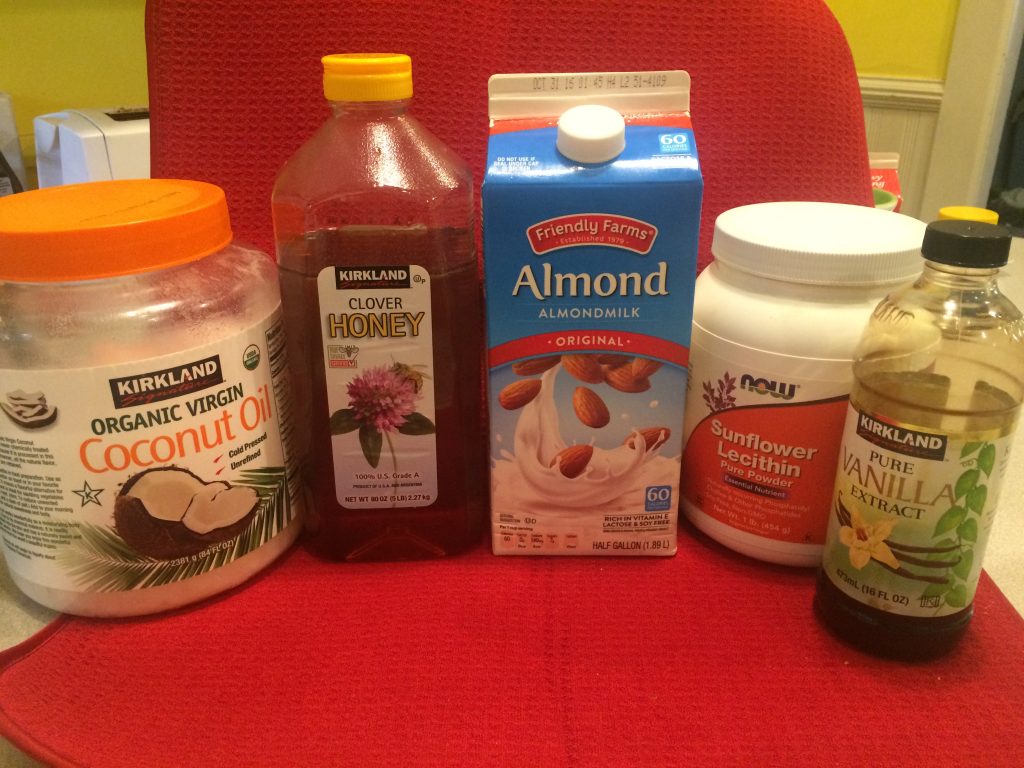 Here's my recipe: (Download it here)
Ingredients:
Water
Coconut oil
Honey
Almond or Soy Milk
Lecithin*
Vanilla
Spices as desired (I add Turmeric, Cinnamon, Ginger, Nutmeg, Cardamom, Cloves. All are beneficial for you!)
INSTRUCTIONS:
Add in blender:
1 Cup Water (If the coconut oil is solid, use boiling water)
1/2 Cup Coconut oil
3 Tablespoons of real Vanilla
1 heaping Tablespoon of Lecithin*
Honey, to taste
Note: I add 3/4 Cup, however you can also use any natural sweetener, like Maple syrup or stevia instead. Avoid artificial sweeteners, (like Splenda, Sweet n Low, etc.) which contain Aspartame, a known nerve toxin)
OPTIONAL: 2 TBLSP Turmeric powder, plus a TBLSP of Cinnamon, a tsp of Ginger, 1/2 tsp each of Nutmeg, Cardamom, Cloves
Blend at low speed until mixed
(30 seconds or so)
With blender still running,
slowly add 3 cups of almond milk for another 15 seconds or until thoroughly mixed:
(you can also use coconut milk, soy or other non dairy alternative you like)
Refrigerate.
Shake before using.
It will get thicker as it cools.
Have fun experimenting, and adjust to YOUR taste!
* Either Soy Lecithin, or
Sunflower Lecithin are available at Health Food Stores or iHerb.com. Lecithin is a natural emulsifier, which blends oil and water, and contains many brain boosters, like Phosphatidyl Choline & Other Phosphatides)
I get my powdered Turmeric at iherb.com, as well.
Here is a discount promo code for first time customers: https://www.iherb.com/?rcode=KID067