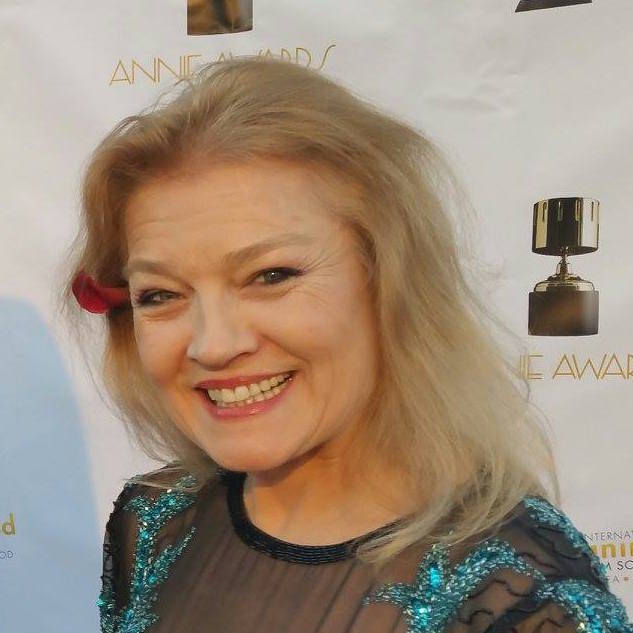 Teaching kids the important things, one kid at a time…through Media for the Heart and Mind
If you ask her what her most important job was, it was being the mom to her 7 grown kids!
As an Emmy Award winning Animation Artist, Author and Illustrator and member of Worldwide Who's Who, Ruth continues to devote her time to helping children.
Since 2003 Ruth has given parents tools for positive behavior in kids through GoMommyGO®,   a registered Trademark of EDU DESIGNS.  As a Professional Coach and Public Speaker,  Ruth enjoys sharing ideas to help busy parents with the challenges of raising their kids to be productive and positive people!
Ruth founded the non profit public benefit corporation  EDU DESIGNS in 2007, after 27 years in the Animation Industry to bring the arts back into schools, inspire children to better character and develop their creative self expression.
The Mission of EDU DESIGNS is, "to produce and distribute multimedia materials for the education, motivation and character development of children."
Her books and tools for good behavior have been praised by enthusiastic teachers and parents all over.
As a Parenting Coach she reaches thousands through GoMommyGO®, each month.  GoMommyGO® is a Registered Trademark of EDU DESIGNS, the non-profit she founded.  Her Illustrated Behavior Charts are used by preschools and teachers worldwide and are a resource on Autism Speaks.
As a Public Speaker, her entertaining and anecdotes and insights are an experience.  If you wish to invite Ruth to speak at your next gathering, conference or meeting, please contact us for more information:
Contact: director@edudesigns.org
Phone: (626) 344-2340