WILL THEY FOLLOW YOU?
Force alone does NOT make people want to follow. 
Dale Carnegie, author of "How to Win Friends and Influence People" said,
"A man convinced against his will, is of the same opinion still."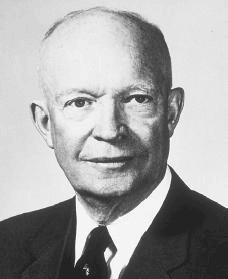 Dwight D. Eisenhower used to say that being a leader is like pulling a string. 
"Pull the string," he said, "and it will follow wherever you wish. Push it, and it will go nowhere at all."
You can begin NOW to become your child's LEADER, by acting the way you want them to behave.
Calmly state what we want our kids to do and they will more willingly follow your example.
---
Mahatma Ghandhi influenced millions of people in his lifetime. He said:
"Be the change you wish to see in the world."
Leave an example your children will want to imitate and follow.
When people tried to get him upset, Ghandhi used a technique he called, "Passive Non-Cooperation". He would stick to his position stubbornly, but in a peaceful, non violent manner.
Josh McDowell, pastor, teacher and writer said:
"Rules without Relationship lead to Rebellion"
You can keep a good relationship with your kids without letting them 'be the boss'. How? Instruct them patiently that there are CONSEQUENCES to every action, good or bad. Kids will test us, but continue repeating what they need to do calmly, without giving in to bad behavior yourself. 
KEEP THE GOAL IN MIND: The loving people you want them to be. 
LOVE YOUR KIDS AS THOUGH YOU WON'T HAVE THEM TOMORROW, AND TEACH YOUR KIDS AS THOUGH THEY WON'T HAVE YOU TOMORROW!
LOVE TO YOU AND YOURS!

Ruth Elliott-Hilsdon
Director, EDU DESIGNS
Creator, GoMommyGO® 
Kids and Parents need all the help they can get.
EDU DESIGNS and GoMommyGO® are there to help.
Please donate!