Managing kids may be the easier part.
The bigger challenge? Managing ourselves.
You set up rules for good behavior, and then, BANG!
All of a sudden you're acting the way you don't want the kids to act.
But how are we supposed to deal with that?
We need to be in charge of us first.
Here are 9 tips to help:
TIP # 1 –

 

OBSERVE YOURSELF
It's good to pay attention to others, but take a look at you. What is happening inside you? The better you are at spotting your own body's signals, the better you will get at knowing another person's needs.
Are YOU hungry? Tired? Overloaded? Dehydrated? Have you been ignoring your inner voice? Or heard it and didn't know what to do about it?
TIP # 2 –

 

OBSERVE OTHERS
Everyone needs the same things as you do in tip #1.
Stop and think of their needs, and what was causing their behavior.
Maybe THEY are hungry, tired, dehydrated, etc.
TIP # 3 – 

KEEP ANGER DOWN. DON'T LET YOURSELF GET TIRED
If I ask myself, "Why am I angry?", nine times out of ten it is because more is needed of me than I can fulfill. My brain doesn't work well when I'm tired!
When someone is worn out they can just snap. And that anger gives a temporary boost of energy.  However, anger always backfires and raises cortisol levels which in the long term can drain us further, causing depression, weight gain and most of all – it makes problems with others.
TIP # 4 – KEEP YOUR ENERGY UP (By Winding DOWN!)
SLEEP:  Rest to REFILL so you'll have more to give.  
MEDITATE: Take at least 10 minutes to center yourself before you jump into the day, and remember your highest intentions.
EXERCISE: Move to get rolling.  An object in motion tends to stay in motion.
NUTRITION: What you put in WILL control how much energy you have to put  out.
Drink LOTS of water, (Read about the importance of water here: http://www.watercure.com/)
Stay regular – Constipation is the thief of health.
Eat lots of fruits and veggies and avoid soda and refined carbohydrates. (After the initial rush, SUGAR will always make you TIRED!)
THANKFULNESS:  Studies have shown that gratitude makes us happier and healthier. Thinking of what's good in life boosts our own mood and curbs depression. A SMILE increases your 'Face Value'!
TIP # 5 – STAY IN BALANCE
Moderation in all things: TV, Work, Eating, Exercise, Fun.
Your kids will not die if they are not the best looking, or smartest kids in the world.
Don't expect to get everything done. Two weeks after you are gone from this world your house will be dirty again – and all by itself! Plan to do LESS and in the end you will get MORE. More peace, more rest, more happiness.
TIP #6 –

THINK AHEAD- (But don't expect to get it all done in one day)
We used to have a saying in the Animation Industry, that all you need to make a good picture was: 1- A GOOD IDEA, and 2- NOT QUITE ENOUGH TIME!  Don't be surprised that things takes longer than you expect.
So – Schedule your activities.
Learn how to be a good leader (Read my tips on being a good leader here.)
Think ahead about what your family will need in ADVANCE, so you won't be running by the seat of your pants.
TIP #7 –

HAVE SOME FUN
Allow time for fun.
The dishes can wait.
Happiness is important too!
Don't expect the kids to be adults – yet.
TIP #8 –

DON'T BE AFRAID TO APOLOGIZE
You had a moment. You blew it. Don't try to rationalize or blame. Just admit it. You're only human. NOBODY IS PERFECT. Your kids already know it! Seek the solution to the stress you were under and get back in charge.
TIP #9

– LIVE AND LET LIVE

 
Give yourself and others a little space to breathe. Like the margins that surround text on a page, a little space makes everything easier.
Allow your kids to discover who they are too, and you may all like each other a lot more.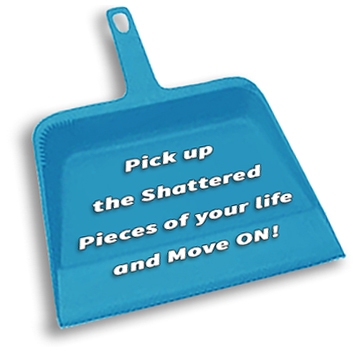 Please read my little story, "The Land of I'm Sorry".
Enjoy your life and precious loved ones,

Ruth Elliott-Hilsdon
Director, EDU DESIGNS
Creator, GoMommyGO