The breakdown of the parent/child relationship can affect us as adults. And stress is a big culprit. I've come to realize that a lot of my own personal anxiety can be traced back to my early experiences as a child.
Was I important to my parents? 
Now that I AM a parent, I KNOW how important I must have been to them. But back then as a kid, I couldn't always tell. 
Kids only know what they FEEL. 
For example, I remember how lost I felt when my mother went to work outside the home. And I was 10 years old when she did!
After I grew up and had kids of my own, I anguished over needing to work outside the home, and tried my best not to until my kids were around a year and a half old. Nowadays many mothers feel compelled to go back to work after only 6 weeks or so – right about the time mom and baby are just getting to know each other.
[dropshadowbox align="center" effect="lifted-both" width="auto" height="" background_color="#ffffff" border_width="1″ border_color="#dddddd" ]Statistics show that due to economic pressures, nearly 60% of today's workforce is women, many going back to work too quickly after their babies are born.[/dropshadowbox]
Stanford based psychologist  Robert Stopolski states we are affected by our environment as soon as we have one. And where is our first environment? In the womb. Studies show babies whose moms are stressed while pregnant had higher levels of Cortisol at birth, and the more stressed the mother is in pregnancy, the more behavior problems are seen by the time their child is 3 or 4…  And this is a lifelong affect.
According to Dr. Gabor Mate, it creates a subconscious feeling of abandonment in the child, and that rising cortisol levels can predispose them to ADHD.
A lack of real attunement to our kids can rob them of the thing they need the most: A secure beginning to give them a firm footing in life.
So how can we get RID of the STRESS once it's there?
Stress can be greatly alleviated by a feeling of attunement from others.

In other words: We need people to BOND with!
Dr. Claudia Gold says, in her book, Keeping Your Child in Mind,
"When our feelings are validated, we know that we're not alone."
Even if we can't control the world, we STILL have the power to choose to create LOVE in our OWN home. 
Paying attention to our kids is what they really need. Especially the few short years when they are most vulnerable. 
I wrote a blog about how it feels to be a baby, here.
Do you have kids?
Tell 'em how much you love them.
They won't know unless you do!
Today is the only day we have.
NOW, is a NEW NOW!

"We can't change the past, but we can ruin a perfectly good PRESENT, by worrying about the Future!"
Kids live in the present.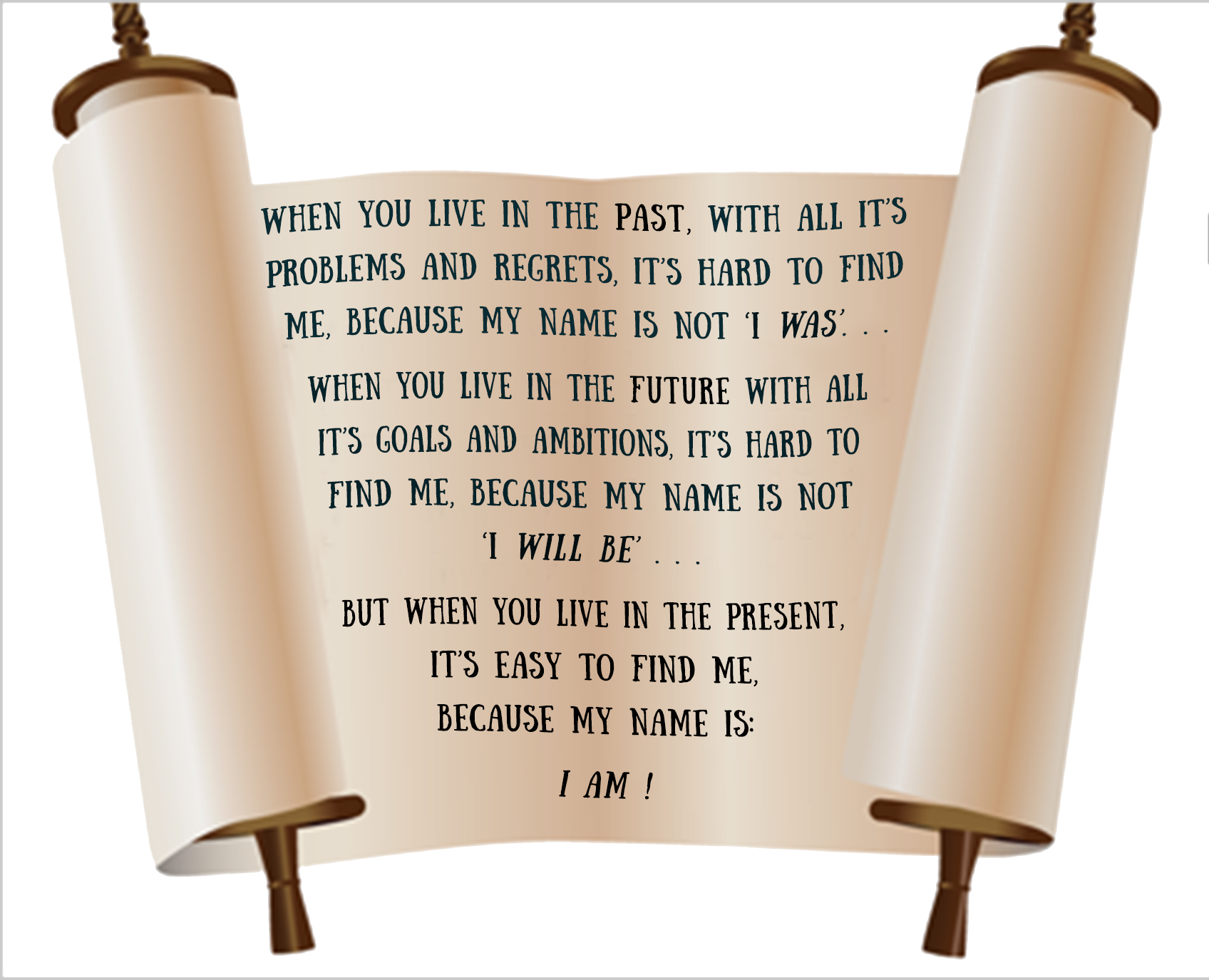 No one is perfect. I know I'm not, as my little cartoon below clearly shows in my daughter's actual words to me once!!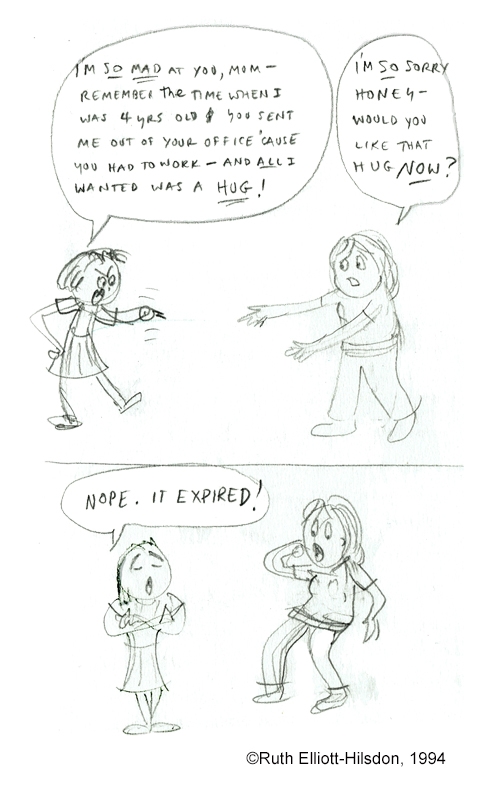 If you DO have to go to work outside the home, don't feel guilty. Just treasure whatever moments you DO have with your kids. They are amazingly resilient. They will survive. I did! Luckily, my mom was an artist, who inspired me to draw. And art has been shown to be a STRESS-RELIEVER! That is one reason why I am so passionate about introducing kids to art – "While they are still young, and there's still HOPE!", as my mom used to say. 
EDU DESIGNS is the non profit founded to help children's character development through media and education.
We help parents, too.
Are you struggling? Don't make the same mistakes I did! Join our free weekly sessions, and catch up on some of the replays for ideas to keep you centered.
And – Keep coming back for ideas to help your kids! 
Wishing you love,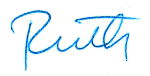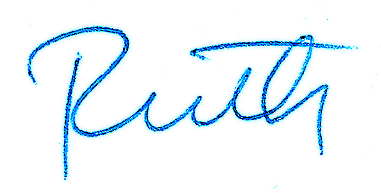 Ruth Elliott, Founder/Director of EDU DESIGNS, Creator, GoMommyGO! 
PS – Donations go to help create and provide resources and media to those who need it.
MY GIFT TO YOU: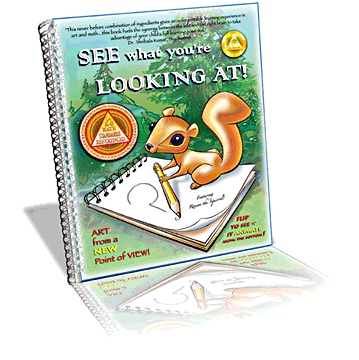 Please make a Donation Today and receive a Complete download of my Art Book – all 120 pages!