GREAT THINKING!
Click on the image below to begin your download of all 4 of Emmy Award Winning Artist Ruth Elliott's Building Blocks of Character posters, plus the 3 Bonus Posters: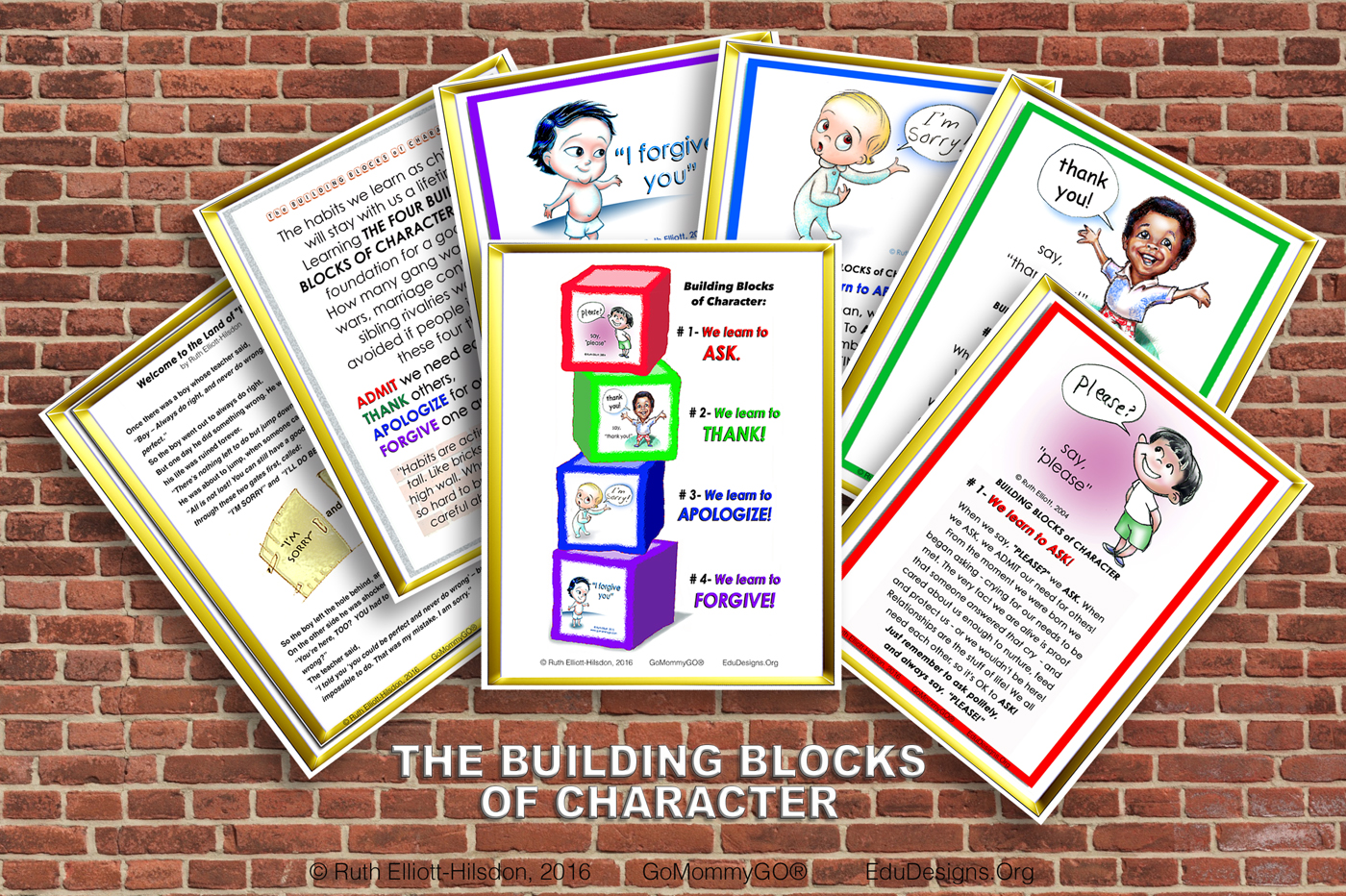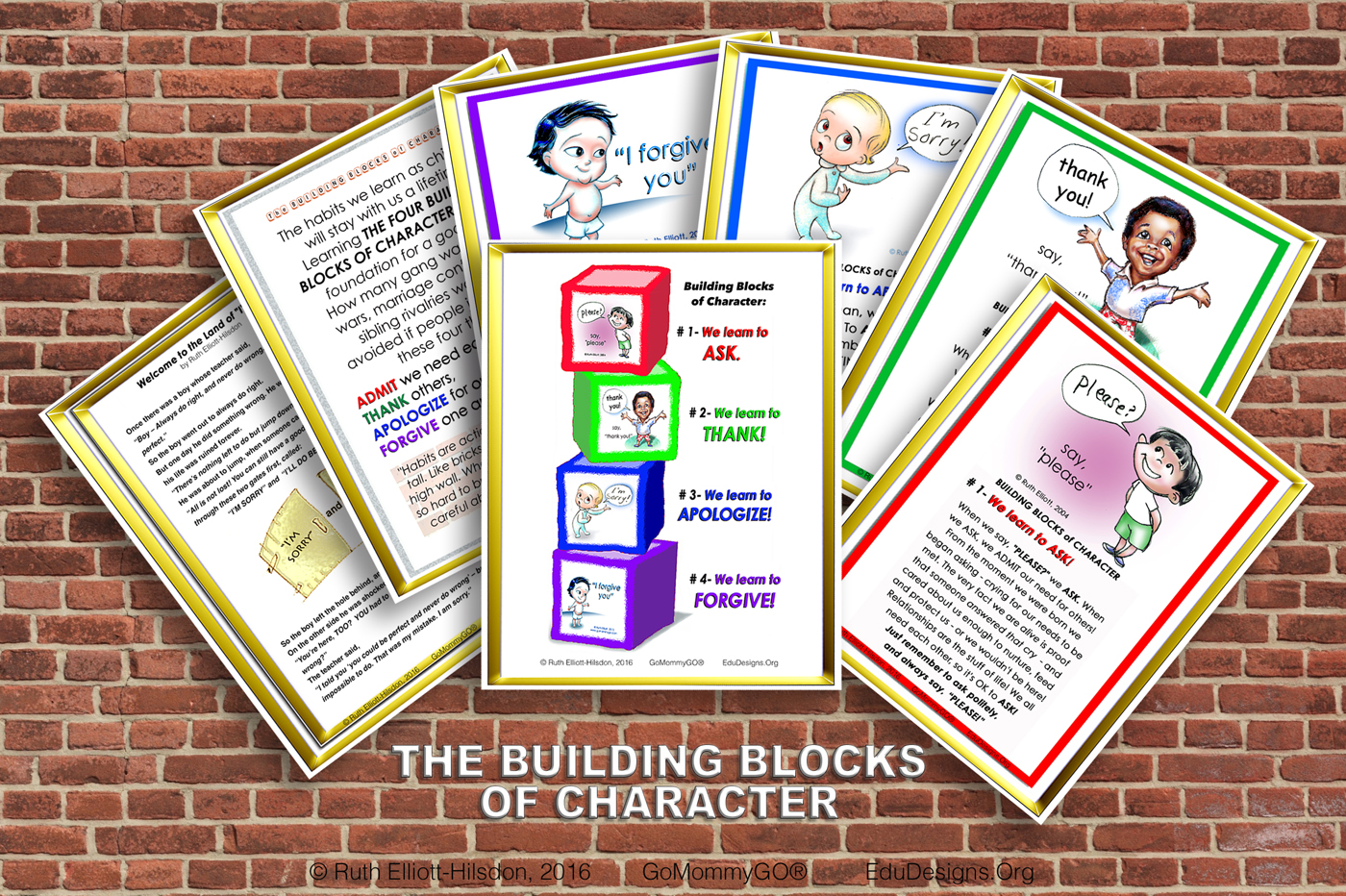 DID YOU KNOW?
For only $1 (+ S&H), you can also get all 7 of the PRINTED 8.5″x 11″ VERSIONS of these high quality posters –
Only $1 plus $7.99 for shipping!
Many thanks for helping kids!
EDU DESIGNS is a public-benefit nonprofit charity.
Creator: GoMommyGO®, the Registered Trademark of EDU DESIGNS