DID YOU KNOW?
Conditions don't determine our DESTINY. Our CHARACTER does!
"Our Character is is built by our HABITS. Our HABITS are built by what we COMMIT to with CONSISTENCY – and what we commit to is based on our CORE VALUES and vision." ~Derek Rydall
Help your kids! Download of all 4 of Emmy Award Winning Artist Ruth Elliott's Building Blocks of Character posters, plus the 3 Bonus Posters, by clicking on the image below to begin your download: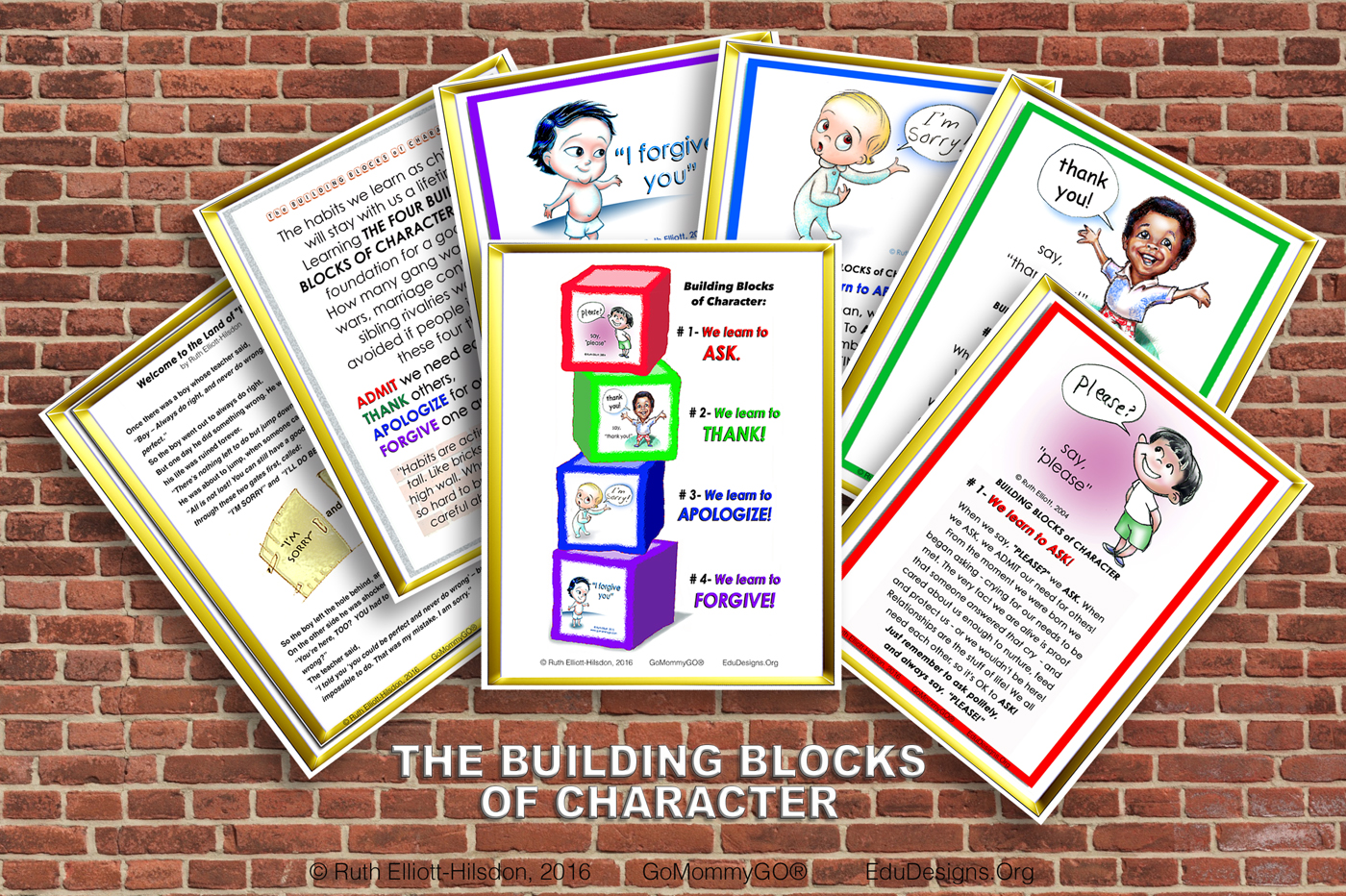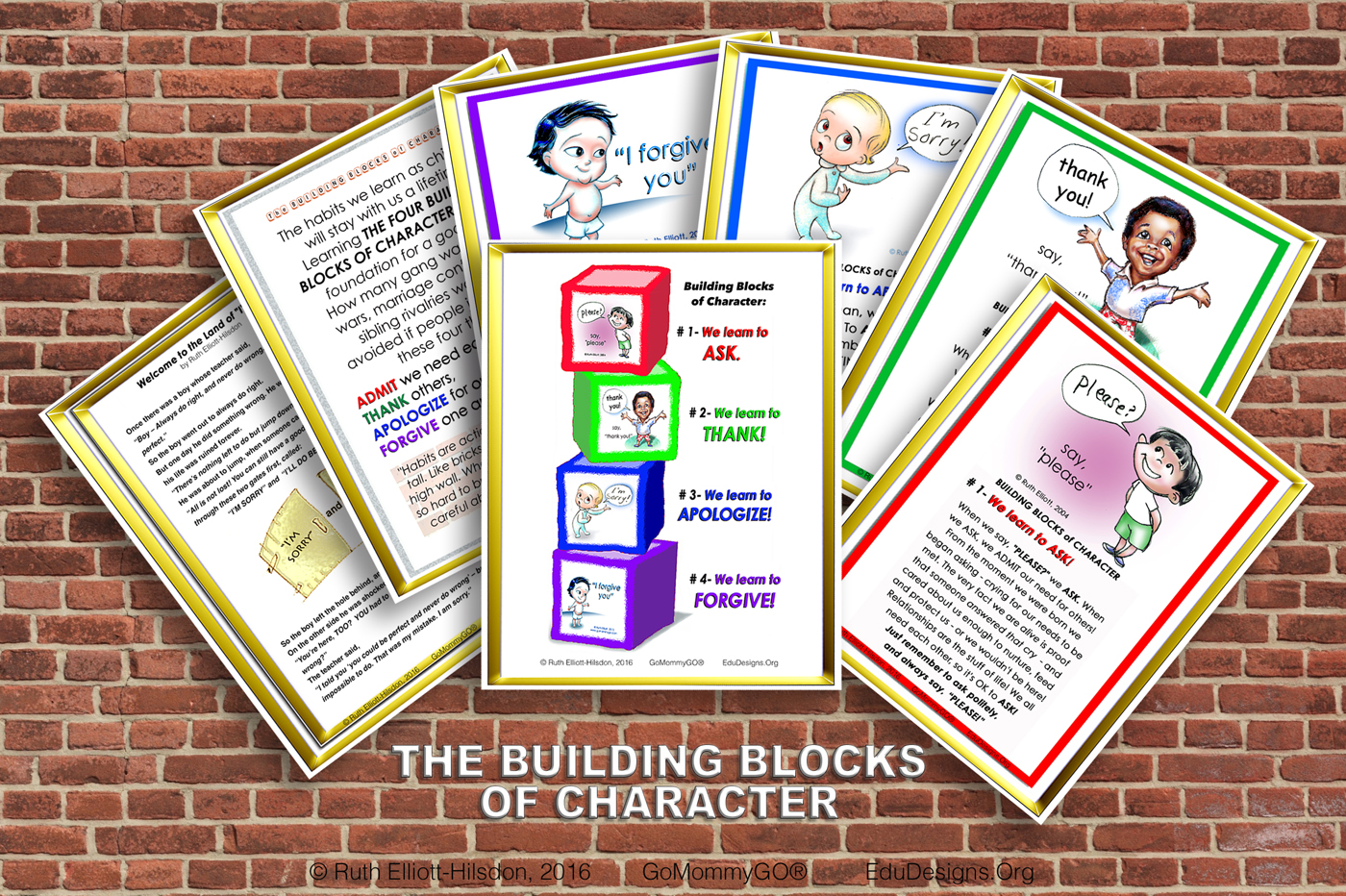 See more about these FOUNDATIONAL CHARACTER POSTERS!
Many thanks for helping kids!
EDU DESIGNS is a public-benefit nonprofit charity.
Creator: GoMommyGO®, the Registered Trademark of EDU DESIGNS