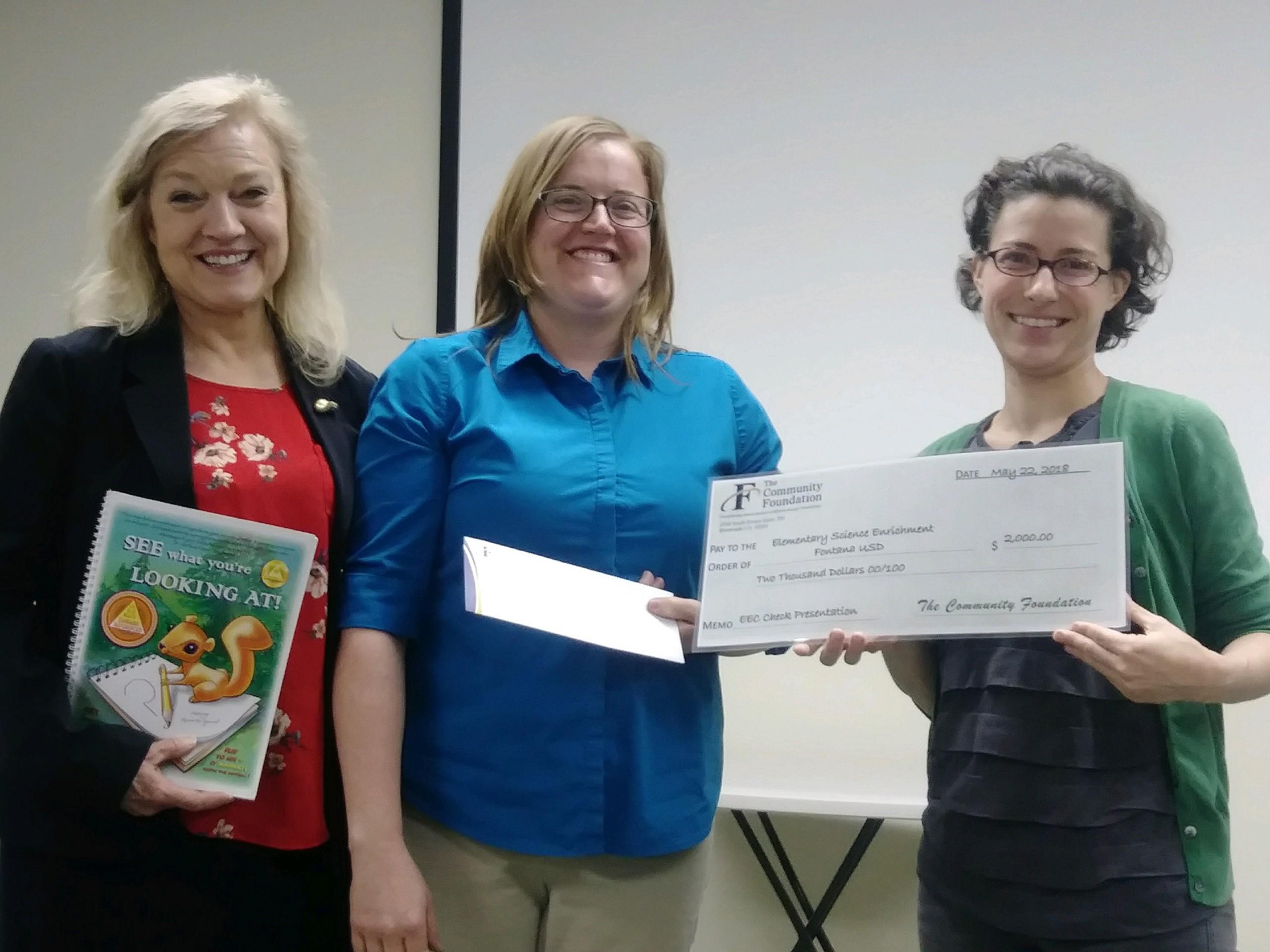 Can dreams become reality? You betcha! Just ask Elizabeth Elliott. As the Lead Teacher for Elementary Science Enrichment, her dream was to inspire students to look closely at the nature all around them, grow into citizen scientists, and become engaged adults with an awareness of their environment.
This became a reality when she decided to do something about it. 
HOW DID SHE DO IT?

Ms. Elliott did some research and discovered that The Community Foundation and the EEC, were offering grants to increase community awareness and involvement with the environment. Just what was needed!
She applied for the small grant to finance her project which would empower five schools in her district to receive a program to teach students environmental awareness, drawing from life, and citizen science through bird watching. The Community Foundation gladly awarded it, knowing that students will become enriched through observing and drawing birds and nature, which would propel them to investigate involvement in their environment.
IS IT FOR THE BIRDS? ABSOLUTELY!
The project, called, "Fontana is for the Birds" will bring art and science together as Emmy Award winning artist Ruth Elliott-Hilsdon, founder of EDU DESIGNS shares her skills in Life drawing. This will add to the training students and teachers will receive in bird identification, data collection and interpretation.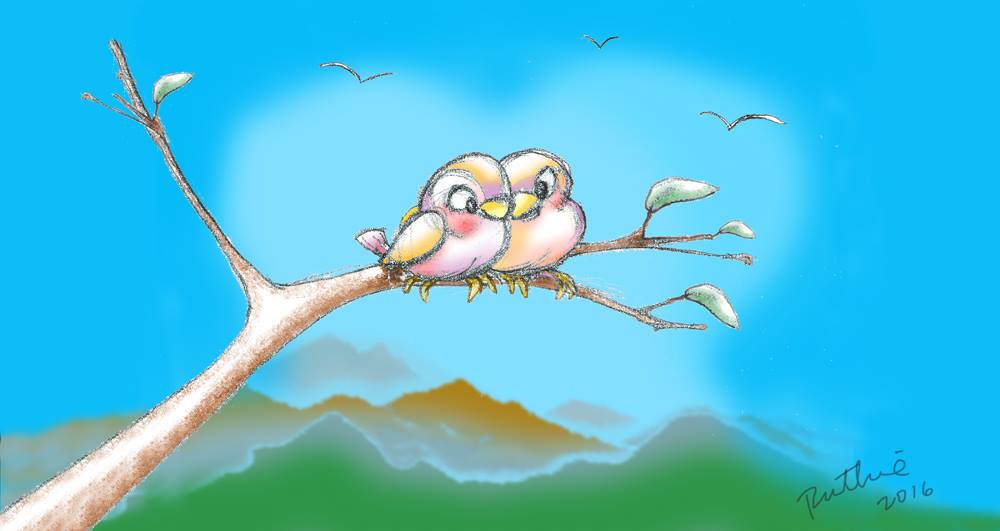 Each school will be given a birding backpack for their library containing: two pair of binoculars, a pencil pouch, colored pencils with sharpener, a birding book, a bird quick guide, and a bird observation journal. Students will be able to check out the backpack in order to bird-watch with their families and record their observations. The student's observations can then be recorded into a program like eBird or Celebrate Urban Birds to facilitate a citizen science project!
DREAMS PLUS ACTION MAKE IT HAPPEN
Over 2,000 students and their families will be given the opportunity to continue their observations outside of the school grounds by checking out the backpack. Plus, 90 Teachers in the 5 schools will be provided with extension lessons for their classrooms in how to integrate nature observation into their ELA, Math, Science and Art instruction.
This program encourages young people to become more observant of their natural surroundings while becoming more involved in a positive way. By raising awareness of the need to interact consciously with the environment, we will all benefit in the long run. 
Have a dream? Add action, and it can become reality. It certainly does for Lisa Elliott!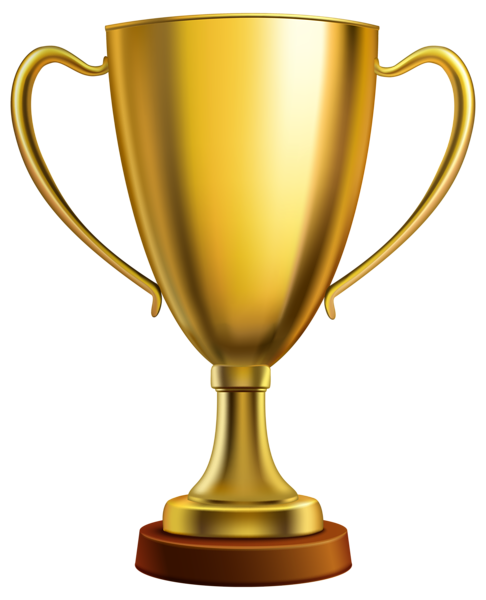 [dropshadowbox align="none" effect="lifted-both" width="auto" height="" background_color="#f5fadd" border_width="1″ border_color="#dddddd" ]As Nelson Mandela said, "Vision without action is just a dream, action without vision just passes the time, and vision with action can change the world."[/dropshadowbox]
SEE THE UPDATE ON WHAT HAPPENED NEXT HERE!