Lovely song, "In My Paper World" by Jas Hilsdon, singing with his daughter, Mavis!
5 Essential Creative Skills Your Child Can Learn in 2019
Art sharpens the brain, but if you thought that all artists were born that way, think again! A study published in the journal NeuroImage has found that beginners' classes in painting or drawing literally change the brain, improving fine motor skills and creativity as a whole! With art it is often a case of 'If you can start it you can become it', and that means that all children, not only those with a natural love or ability for art, can hone qualities like originality, artistic fluency, and creative uses of images, if they are taught artistic skills. To cater lessons to kids, try to think out of the box. Classes don't have to be traditional or even involve drawing at all. Why not try these 5 skills in the New Year, joining your child in discovering the artist within?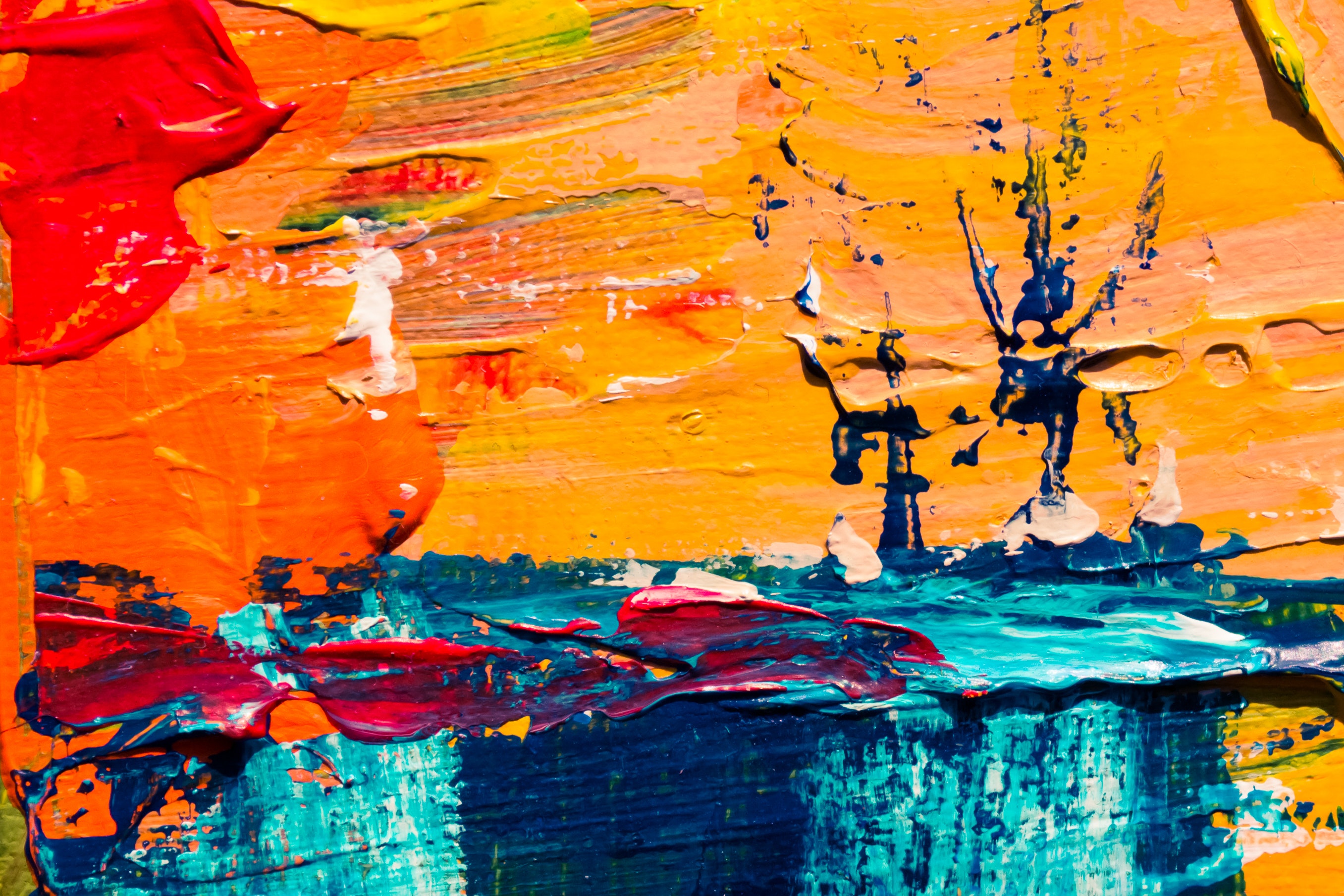 Sewing a Decorative Piece
By teaching a child easy beginners' stitches like cross stitch, running stitch, and back stitch, you can inspire them to sew a beautiful image or message they can later frame and hang in your home as artwork. Older kids can use a beginner's sewing machine to create more complex designs, following a pattern or even drawing their own design to embroider over. Even little kids who are still too young to thread a needle can use plastic 'baby needles', which have an extra large 'eye' to string yarn and other thicker thread types through. Sewing is a craft that lowers stress so it is deal for anyone facing anxiety.
3D Printing
3D printed decorative pieces in bright colors like yellow, fuschia, and emerald green sell for hundreds or thousands of dollars at top designer stores. Advances in the technology have made machines far more affordable. For less than $200, you can have your own machine that kids can use to design and create personalized gifts and décor pieces for family and friends. 3D design and printing is a great way for kids to learn about perspective and size. Those who love to draw can take it a step further by hand-painting their designs after printing them.
Game Design
Sites like Scratch (which teach code using a games-based approach) are fantastic for creative kids with a passion for technology. Far from simply moving characters from Point A to Point B, kids can create a beautiful maze or backdrop for the characters they create. That is, games should be beautiful to look at as well as functional. Introduce them to complementary and contrasting colors and unique shapes, and see how they can use these in the games they design.
Graphic Design
From around middle school onwards, children will normally be asked to prepare printed projects at school. The task can seem less daunting if they master programs like Photoshop, PowerPoint or (for teens and older kids) InDesign. There are many free tutorials you and your kids can use to learn the initial steps of more complex programs. Use the next homework task they have to help them present their work in a stylish way.
Web Design
Kids who love writing or designing can create a webpage by relying on free website templates, uploading any existing blogs, articles, or poems they have written. Older kids can try their hand at WordPress, which has a host of plug-ins they can put to good use in their future professions. One of these is Yoast, which guides users in matters such as SEO keywords and meta descriptions – key elements of a page or content with a good SEO rating.
Some people are born artists, but they definitely don't represent all people who enjoy making art. Because art has such a powerful effect on the brain, kids should be encouraged from the word go to use all the materials and applications they have at their disposal, to show their creativity. A bevy of apps, programs, and free online tutorials mean that no skill is a mystery these days, so long as you are interested in discovering more!