GoMommyGo® creator shares her
FREE Behavior Charts!
| | |
| --- | --- |
| | Ruth Elliott, mother of 7 grown children & Founder of EDU Designs |
Since 2003 Ruth Elliott has been creating behavior charts and TIPS to help parents and caregivers.
"WHY does she do it?" you ask?
Because I LOVE KIDS!
When MY kids were little I would draw new behavior charts each week by hand. I was so busy and exhausted most of the time it was a lot of work. I kept thinking there should be someone making these for parents.
I never realized it would be ME!
What a struggle.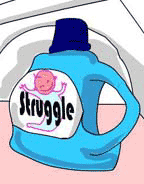 But what FUN...
Is there any better investment than children?
Where else can you give a better start to someone than at the very beginning?
I remember when I was little and every little thing was a BIG thing. Kids learn so fast. If WE can slow down enough to get into their world, some of their fresh view of life comes back to us. I resolved long ago when I was small, never to forget what it was like to be a kid. And I never have.
I still try to picture the world from the eyes of a four year old! You should try it! It's a lot more fun, that's for sure! There's a lot of work to be done to help others 'get the picture' of how our actions and words influence children around us.
YOU can help children's behavior too!

In addition to the free charts you can download and customize for free on GoMommyGOŽ, I created Safety Cards to help parents to reinforce kids positive behavior. With every purchase you will help kids. Here's what they look like, Front and Back:

All proceeds go to our Non Profit Charity to continue helping others!
Edu Designs is run entirely by volunteers, so 100% of the money you donate stretches farther to reach people who would otherwise miss out on the programs we present.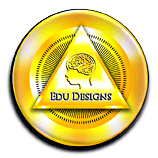 Edu Designs is a Non Profit 501 (c) 3 Corporation. All donations are Tax Deductible as allowed by law.