Our Books and Videos teach LIFE lessons: "ALL THE TURNS ARE TAKEN! "
By popular demand, this little story is finally online!
---

To see it on youTube, click here
Children need YOUR HELP TODAY to teach them how to have a better tomorrow.
Please share what you can!
Edu Designs is a CA Non Profit 501 (c) 3 Corporation. All donations are Tax Deductible as allowed by law.
Friends and Supporters of EDU DESIGNS
Children grow in Awareness and Compassion when given the tools to learn Creative Thinking skills!
EDU DESIGNS provides those tools.
YOU can help too!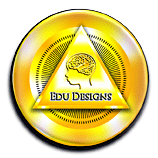 Contact us to see how