David Elliott, in Memoriam
November 15, 1947 - June 20, 2011
"He lived to serve others"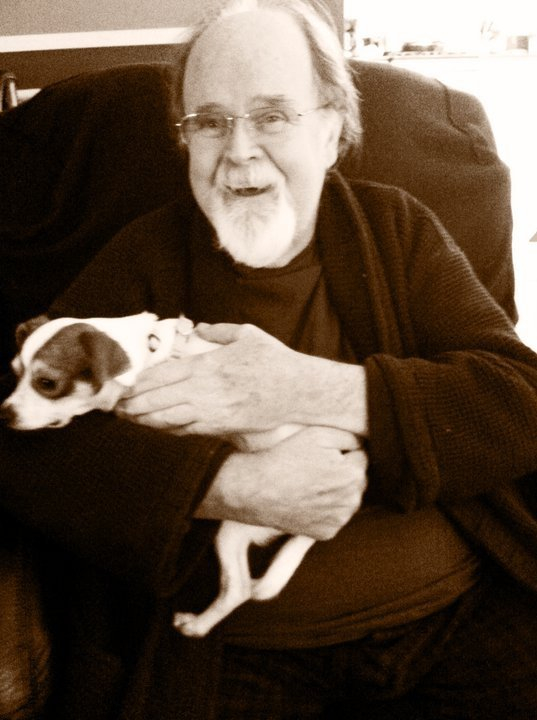 David in 2010
Most people knew David as a great communicator, a facilitator of other people's dreams. Coming from a rough childhood and frail health, he learned to use his wits rather than fists. Keenly interested in what makes people 'tick,' he became a powerful negotiator to accomplish his goals.
Thirsty for knowledge, David loved God - in all forms, in all peoples - and was an avid student of history, psychology, and movies. He gained the trust of others through his forthright nature, his dependability, and honesty. Always interested in music and musicians, he worked for The Beach Boys from 1971 to 1977, and helped them get their first top selling album since Good Vibrations. Through it all, he always had the dream to have a family that loved him - and he got that. David married Ruth in 1971 and through their 39 years of marriage had seven children. Though it was a lot of hard work, it finally taught him patience towards the end of his life.
While in the hospital after a stroke, David said:
"From the time I was little I have sat at the feet of every wise person I could. I have been made wise by the wisdom of the ages - and through it all, I can tell you I have learned that God is in charge and I am not! Praise the Lord for everything!"
David always considered people his most important treasure. He loved giving people gifts and collected beautiful things so he could give them away. At his memorial service his most important collection was there to remember him: His friends and family.
David was instrumental in helping found Edu Designs from it's very beginnings. The work he started will continue through likeminded individuals who care about improving children's lives. Please let us know if YOU are one of them!