"ASK, THANK, APOLOGIZE and FORGIVE"
The habits we learn as children will stay with us a lifetime. Giving kids THE FOUR BUILDING BLOCKS OF CHARACTER will lay the foundation of a good life. How many gang wars, world wars, marriage conflicts and sibling rivalries would be avoided if people just learned these four things:

ADMIT we need each other,

THANK others,

APOLOGIZE for our mistakes, and

FORGIVE one other!
"Habits are actions built up strong and tall. LIke bricks laid together to form a high wall. When once they are built it is so hard to break them, you'd better be careful about how you MAKE them!" - Anonomous
"ASK, THANK, APOLOGIZE and FORGIVE"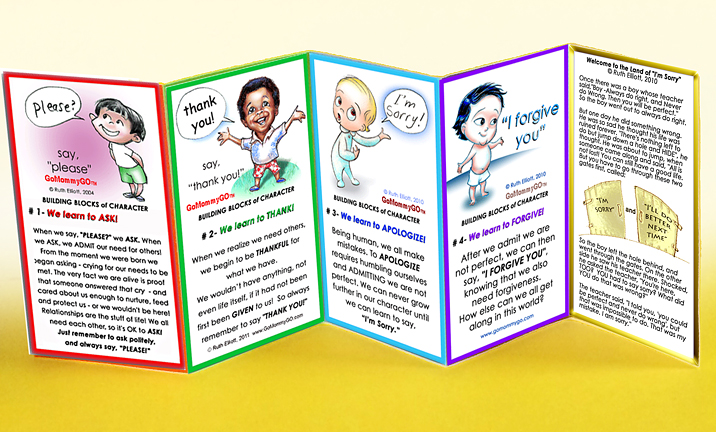 A booklet of the FOUR 'BUILDING BLOCKS OF CHARACTER' plus a PORTABLE SAFETY CARD will be sent to you when you donate to our non-profit for children. PLUS, you'll get a free download of Ruth Elliott's Art Textbook for children!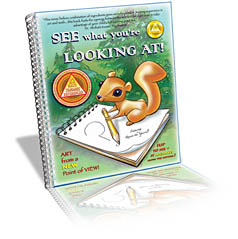 Sign up for our free newsletter!
Enter your best email on the right.

You'll get a complimentary download of an illustrated customizable behavior chart from GoMommyGO®,complete with instructions.,

We promise NEVER to share your email address with anyone.
Helping guide character development since 2007
Edu Designs is a Non Profit 501 (c) 3 Corporation. All donations are Tax Deductible as allowed by law. Tax ID # 26-1576531
Edu Designs makes careful use of your support! We don't use a single cent of your gifts for salaries – 100% goes to programs to help children.