Some of our FRIENDS and SUPPORTERS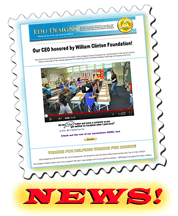 Kids learn good behavior with:

GoMommyGo
FREE Behavior Charts!

KIDS PROTEST VIOLENCE AGAINST ANIMALS!
These posters were created entirely by first grade children in protest to an injustice they saw on the playground that day. They thought of the concept, and carried it out on their own during recess. The posters were hung up outside for all to see. Unfortunately it rained and some of the posters did get wet. But although the colors ran, and the spelling is sometimes a bit funny at times, the intention of their hearts is plain to see. They get right to the point don't they?
"Don't play in the bathroom. Also do not be mean. Also don't kill baby animals. And life will be better, Thanks "

"Please don't kill little baby animals. If you kill baby animals, you're killing nature. If you did that, you're despicable! Don't kill worms or kick birds. Because don't you care about the wild? See what you guys done."

"Don't kick sick animals"

"Don't kill animals! And don't hurt animals"

"Do not kill baby animals! NO! NO! NO!"

"Do not kill the baby animals"

"Do not kill animals please!"

"Don't hurt baby animals Because, they die & they have germs and you get your shoes dirty. "

"Take care of animals! =
Cat & Dog....

Never Ever Kill"

"Don't KILL Bees!!!"

"Don't Kill worms!"

"Don't Kill nature & animals let them be!!! Leave better alone"

"Do not kill animals! Please don't kick the baby birds or if they're sick. Because I saw a boy kicking a baby bird. Love, Alexia "

"You don't need to kill dragonflies "

"Don't kick or kill other animals! = like worms"

"Don't Kill Baby animals"

"Do not kill animals, [especially] baby animals. If you kill animals, you are the worst person in the world."
| | | | |
| --- | --- | --- | --- |
| | | | Webmasters: If your site has been chosen for recognition as an EDU Designs Site of Distinction, let the world know by displaying your recognition seal & link on your site! Want to gain this badge on your site? Find out how HERE. |

For every book you purchase, We GIVE a book to a classroom, teacher or student that needs it!
Edu Designs is a CA Non Profit 501 (c) 3 Corporation. All donations are Tax Deductible as allowed by law. Tax ID #

26-1576531


Edu Designs makes careful use of your support! We don't use a single cent of your gifts for salaries – 100% goes to programs to help children

.