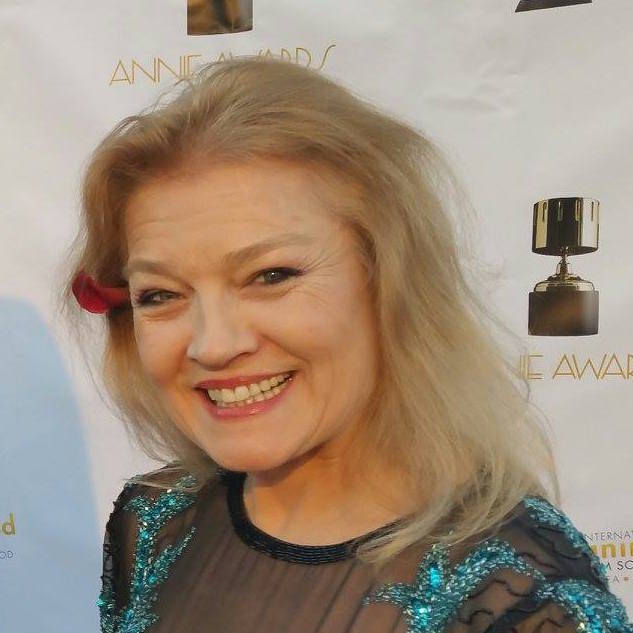 Ruth Elliott
If you ask Emmy Award winning Animation Artist, Author and Illustrator, Ruth Elliott-Hilsdon what her most important job was, she will tell you it was being the mom to her 7 kids. 
Now that they are grown, Ruth continues to devote her time helping to 'raise' children all over the world. 
Since 2003, she has been sharing tools for kids' positive behavior through GoMommyGO®.
Her Illustrated Behavior Charts are used by preschools and teachers worldwide and a resource on Autism Speaks. 
After 27 years in the Animation Industry, Ruth founded the non profit public charity EDU DESIGNS to bring the arts back into schools, inspire children to better character and develop creative self expression.
Today, a Professional Coach and Public Speaker for Spirit Led Supermoms,  she guides busy moms with the challenges of leading the next generation to their highest potential. 
Ruth's entertaining anecdotes and insights are a life-giving experience!
Invite Ruth to speak at your next meeting, conference or podcast! Contact her for more information at: director(at)edudesigns.org. (Note: Emails containing links may go into the spam folder automatically. Avoid links in your very first email, and it will most likely get through. If not, try again. After we respond, your subsequent emails will go into our inbox.)
Or call the director at: (626) 940-4768
"The great man is he who does not lose his childlike heart." – Mencius
"If we are to reach real peace in this world… we shall have to begin with children." – Mohandas Gandhi
The Mission of EDU DESIGNS is: "to produce and distribute multimedia materials for the education, motivation and character development of children."