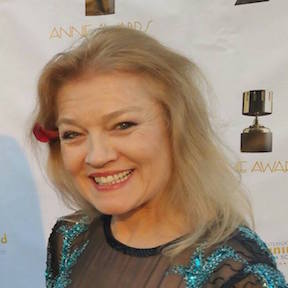 ART Life Lessons from Co-founder,  Emmy Award Winning Ruth Elliott:
While raising my 7 children and working in the animation industry for over 27 years, I was blessed to be able to create art for Hanna Barbera, Warner Brothers, Disney, and others on projects such as Scooby Doo, The Simpsons, The Smurfs, Space Jam, The Tigger Movie and many others.  But through it all, my personal dream was to inspire kids everywhere. My mom used to say, "Little Pitchers have Big Ears", meaning we should be a good example to the little ones around us – because they are always listening – and coming to conclusions about what things mean.
At 11 years old when my parents divorced, I felt like they divorced me. Of course I was mistaken. They had problems of their own. But I was thinking emotionally.  Thank goodness I had art. Drawing quietly alone at night, my feelings would come out on paper and I could look at them. Having a safe space to spill my guts helped me heal. Not only did I let out the pain, but began to discover wonderful things about myself that helped me overcome the feelings of loss and abandonment.
The arts reveal themes that are common to us all. We see our lives interwoven with the threads of other's experiences – and suddenly we are no longer alone, but part of a much bigger fellowship.
This is the reason EDU DESIGNS was founded: To bring these benefits to children,
"While there's still HOPE!" as my mom would say.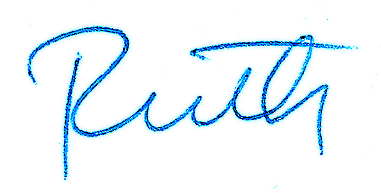 CLASSES for those on the Spectrum with DANI BOWMAN:
Children with special needs enjoy art and music enrichment
I've experienced some amazing things with kids in special needs classes. 
One girl who had never talked her entire life, did some beautiful artwork. 
The teachers were astounded, and exclaimed, "We never knew she could draw!"

INDIVIDUAL OR GROUP CLASSES:
Ruth inspires children with tips for drawing, writing stories and ways to express themselves through art, encouraging students to work hard and hold on to their dreams.
BOOKS AND VIDEOS:
Experiencing our animated stories, like SOMEBODY NEEDS YOU, THE NIGHT PRINCESS, ALL THE TURNS ARE TAKEN, LITTLE BLOSSOM and more, exposes them to character lessons they may not be getting anywhere else. Reaching the heart as well as the mind is our goal. When we visit schools, appreciative parents and teachers applaud our efforts to provide materials that teach virtue and integrity, along with cognitive skills.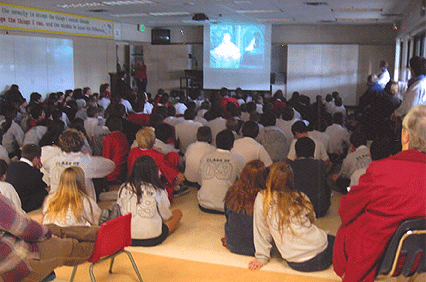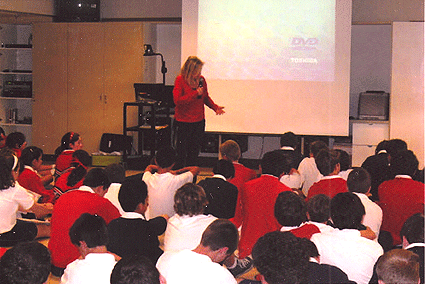 EDU DESIGNS presenting original animated videos containing valuable life lessons about compassion and perseverance. Afterwards, students interact with discussion about what they see.
Christine Barry, the Librarian at Sun View Elementary had this to say about our visit:
"You related to the kids, made it interesting to them, involved them. You seemed genuinely interested and invested in the kids… the "lessons" in these books are something valuable to all of us. You have a real handle on how to "entertain" children through books, yet there is a deeper message that speaks to them. I hope that you keep up your creative process and keep offering up quality books with good messages for our children."
Ruth Elliott's Art Textbook, "SEE What You're LOOKING AT", was the first to reference the Core Standards and is now in use in many schools all over the United States and the world.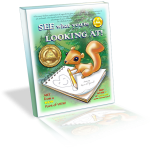 This is the first art textbook to reference core standards.
---
About the Co-Founder:
Experience is the best teacher!
Ruth Elliott-Hilsdon, the founder of EDU DESIGNS, worked for decades in the Animation Industry, while raising her seven children.  36,000 diapers later, she became an Emmy Award Winning Artist, author and illustrator. 
In 2003 Ruth created GoMommyGO®, to give parents tools to manage themselves as well as their children.  
In 2007 she Co-founded EDU DESIGNS to give children opportunities to engage their analytical skills, develop their creativity, and motivate them to make a positive impact in the world.
Her enthusiasm is contagious as she shares what she knows with children through the arts and media.
When asked recently, "Are you a teacher?", Ruth replied:
 "Yes. As an animator with over 27 years of experience, I love sharing what I know with younger people – and there's no degree for that!" 
Ruth shares, "When I speak with moms and dads, their eyes light up as I share how to improve their child's character through the free behavior charts we have online. Over and over again they tell me, "This is just what I've been looking for!""
 Your donation of physical or financial energy will make the difference for these kids.
Our hope for tomorrow is here TODAY – in children.
I am so grateful for you!
Thanks for caring!
Please donate. 
Your receipt is tax deductible, too!
THANK YOU!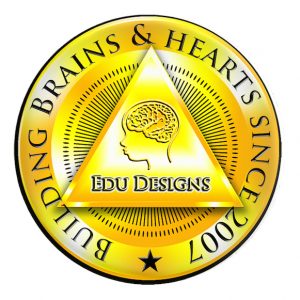 ---
---
Our Board of Directors generously volunteers their time and energy to create an organization that inspires children to be constructive members of society. That means 100% of your contribution will go to programs that help children, and not for salaries. 

Director, CEO, Dani Bowman, Danimation Entertainment

Director, CFO, Patrick Eidemiller, DanimationEntertainment

Director, Sec't: Sandra Vielma of Danimation Entertainment

Officer of Process: Ruth Elliott-Hilsdon, co-founder of EDU DESIGNS: VIP member of Worldwide Who's Who. Emmy Award Winning Artist, author/illustrator, and creator of GoMommyGO®, a Registered Trademark of EDU DESIGNS, with FREE Illustrated Behavior Charts and Tips for Parents.

Director of Digital Learning: Dani Bowman, Owner Instructor, DanimationEntertainment 

Director of Business Develoment: Lawrence Ma, Creator of International Processing Systems

Director of Creative Development: Jas Hilsdon,  Songwriter and Lyricist

Director of Technical Development: Keidric Wong, Internet Specialist
---

ADVISORY BOARD:

Elementary Education Advisor: D. R. Elliott-Cullquipuma, co-founder of EDU DESIGNS: BA in Childhood Development, MA in Education, Awarded Best Teacher in 2007 by the LA Board of Supervisors, given the Golden Apple Award in 2010 & 2018; recognized by the William Clinton Foundation in 2011; Contributing writer and Content Creator for EDU DESIGNS.

Art and Science In Life (ASIL) Advisor: Lisa Elliott

Associate Creative Advisor: Annie Elliott

Autism Advocates in Media: Dani Bowman, Patrick Eidemiller and Sandra Vielma of Powerlight Studios

Psychological Advisor: Dr. Raymond Jones, PhD, LMFT, MDiv, CSAT-S, CHt.

The Art of Music: Hans Adamson

Engineering Life Skills: Bob Blick

Integrity in Life: Robert & Kathy Butler

Art and Knowledge: Bonnie & Tim Callahan

Musical Inspiration: Liza Carbe & Jean Pierre Durand

Art and Science In Life (ASIL): Lisa Elliott

Music and Creative Support: Richie Furay

Art & Education Research: Carol Goodwin

Middle School Media: Steven Guiles

Bilingual Music for Children: Sara Quintanar

Legal Advisor: Amanda Seward, Esq.
Prior CFO and Co-Founder: David Elliott (In Memoriam):
EDU DESIGNS is a Non Profit 501(c)(3) Corporation. Fed. Tax ID # 261576531   
EDU DESIGNS_IRS_Letter of Determination
Edu Designs makes careful use of your support!
We don't use a single cent of your gifts for salaries.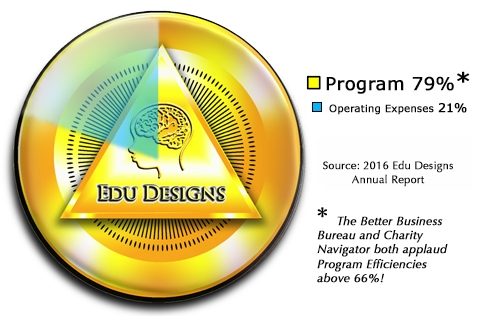 The Better Business Bureau and Charity Navigator both applaud Program Efficiencies above 66%. EDU DESIGNS is 79%!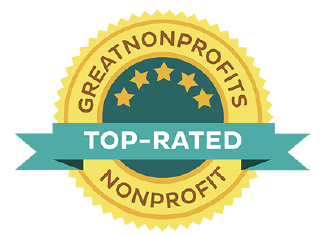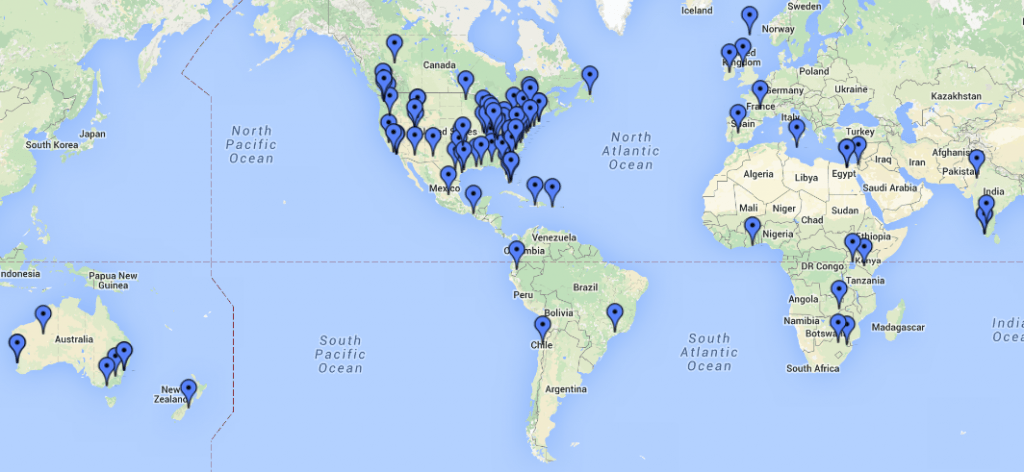 Each year we reached thousands of people with our programs and web resources.
Sign up for our resources today!