Are you SEEING What You're Looking At?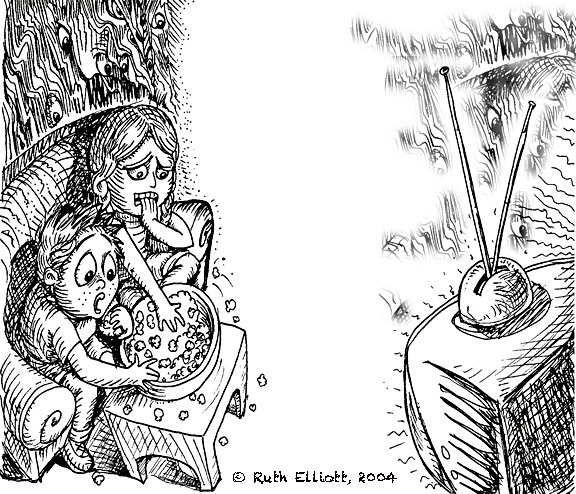 KIDS ARE GROWING UP – RIGHT BEFORE OUR (DISTRACTED) EYES!
Before you know it, the teachable moments will be gone. 
DON'T LET THEIR BRAINS GO TO WASTE!
Change the life of a child you know – before it's too late.
Do you let your kids watch TV or play video games for hours and hours on end? Of COURSE NOT! I know you're not the type who wants that for your child! We've all been there once or twice, then after an occasional slip of too much TV we face the consequences – the bleary eyes, irritability, not being able to pay attention to any worthwhile activity (including parents), the lethargy, bad dreams at night, etc.
Not worth it. And then the effort of trying to get back on track again with new rules: "This is IT, kids: ONLY ONE HOUR A DAY – and only AFTER homework and chores!"
Then the whining, moaning and crying that you are being mean and cruel, etc.
You know how it goes…
But there's something ELSE you can do now…
Get them Ruth Elliott's Art book to keep them busy, INSTEAD! 
Emmy Award winning author and illustrator Ruth Elliott has packed over 30 years of experience in drawing into one amazing book. What makes this art textbook unique? She has distilled what she knows into simple language that anyone can understand. In step by step lessons that build on each previous one, discover a new skill: 'Seeing' what you're looking at! Including tips on everything from how to hold your pencil to animating, plus a bonus section with art games.
This is the book that finally reveals the secrets of how children (and adults) can learn to draw!  
(Click here for a sneak peek at a few samples from the book)
Why is it some people can actually CREATE a picture that LOOKS REAL? Simple hand coordination is not enough. You need to learn the secrets of 'SEEING' what you are looking at! The secret of drawing is in your perception: When you are able to figure out what you are SEEING – then you will be able to DRAW what you see. 
The expanded and updated FOURTH EDITION includes BONUS CONTENT from our Drawing WORKBOOK (a $9.99 value)incorporated into the new edition – PLUS additional information on Writing and Storyboarding your own stories!
Like getting 2 books for the price of one!
It's a 39.95 value (but wait till you see the price below).
Ruth takes you step by step through each phase, so there's no guesswork. When you follow the steps in each chapter exactly as she says in the book you are assured to expand your ability to see what you're looking at.
In fact, that's the name of the book – 
"SEE WHAT YOU'RE LOOKING AT!"
The mother of seven children, Ruth Elliott's dream has always been to help kids.  She was sad to see children denied the guidance and education that could increase their learning ability and lead to greater success in life. This increased her determination to provide TOOLS they NEED TO SUCCEED.
That's what this book is all about! You can LEARN how to SEE! You can learn how to THINK about WHAT you are LOOKING AT!
You can learn to "SEE WHAT YOU'RE LOOKING AT!"
I'm sure you don't want your kids to be abandoned to the TV, right?
What can you do?
GET THIS BOOK!  
IT WILL GET them THINKING.
And Drawing.
And CARING about the world around them.
It has been proven that the arts improve brain development!
When she heard that children involved in the arts improved their math scores by up to 15%, Ruth worked relentlessly, taking years perfecting the system that could lift awareness and improve manual dexterity – teaching the brain and hand to work together.
At the same time the essential character values of compassion and persistence are imparted throughout the book, in anecdotes from the true story of Roscoe the squirrel she rescued as a baby.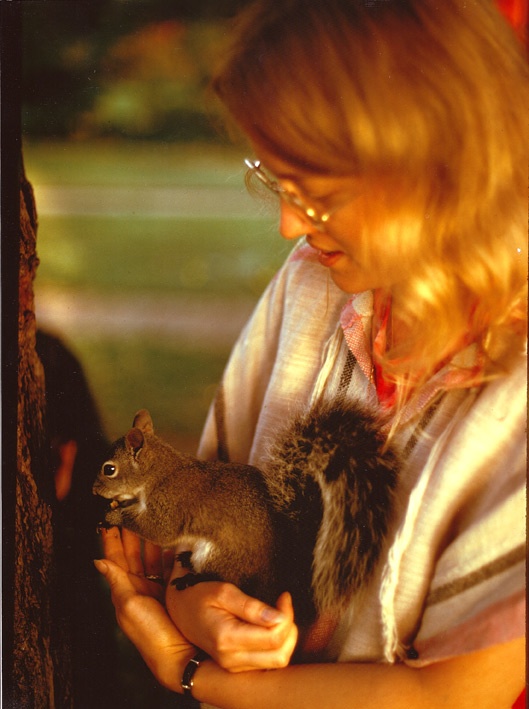 Never miss an opportunity to do a good deed!
Unfortunately THE PRINTED BOOK is now SOLD OUT – 
But for a LIMITED TIME ONLY, until our next printing, you can still get a free download of Ruth's Art Book with a donation of any amount.
Press the button below to donate and get your copy:

After payment you will be automatically redirected to download the file you may view and print as many times as you need (for personal and educational purposes only, of course!)

(A $9.99 Value)

PLEASE TELL YOUR FRIENDS!

And donate what you can. If a small donation of a dollar or two is too much, then please click here to find out how to get one for free. 

Every little bit helps.

Thank you.