EDU DESIGNS  promotes the Arts and Music.  When Ray Davies (of the KINKS) signed his name to an Ibanez guitar backstage at the
Canyon Club in Agoura, CA, 2010
, it was to help us further this goal. We're very grateful to Ray for helping us on our mission.
In a recent search for a deserving individual, we found Joel Solis, an honor student from California Polytechnic University, Pomona.
As a great songwriter with 4 quarters on the Dean's List, the Ella Fitzgerald Memorial Scholarship, the Music Industries Studies Scholarship, the Jazz Band Scholarship, Joel was the perfect recipient.
After 11 years in the Marine Corps, Joel returned to college to pursue music, his first love. Before he was done, though, he also assisted in creating a suicide prevention program for the University Veteran's Resource Center.  Considering these great honors and accomplishments, we are very happy to present this fine instrument to Mr. Solis. Our congratulations to Joel.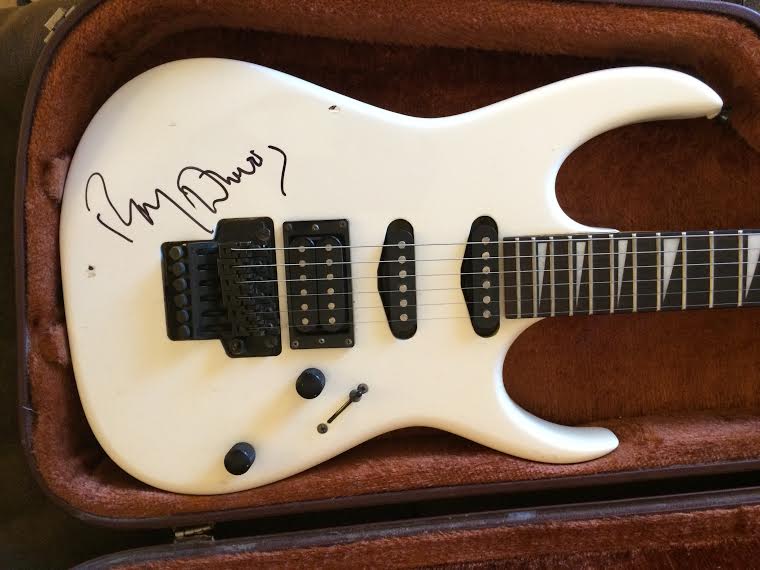 Jas Hilsdon
Director of Creative Development