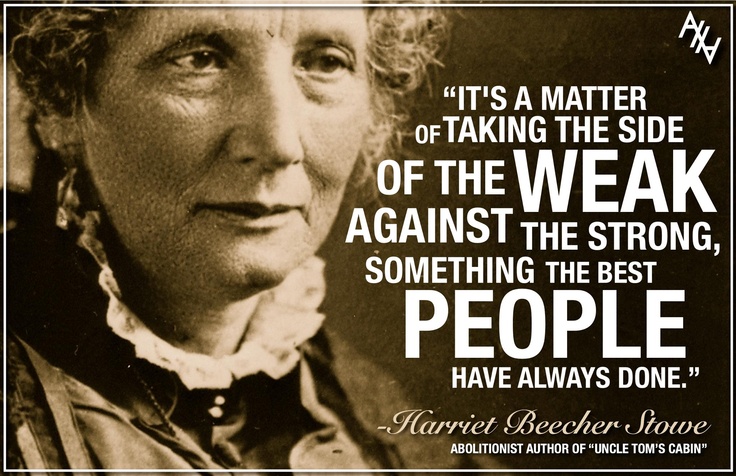 When interviewing the founder of EDU DESIGNS recently, I learned a lot. Here's a transcript of what Ruth Elliott said about her early childhood:
"Both my parents families were from NY. After moving to Texas, my mom would tell us stories about how valiantly our ancestors opposed slavery, among them Harriet Beecher Stowe and Henry Ward Beecher, and how bad she believed segregation was.
Harriet's brother, Henry Ward Beecher, famous for his preaching, secretly aided the fight against slavery by sending rifles to the South in pine boxes marked "BEECHER'S BIBLES".
Mrs. Stowe was a friend of Hattie, the kindly wife of the plantation owner that Hattiesburg, Mississippi was named after. Hattie had many slaves. However, she held a reputation of being nicer to them than most slaveowners. What could Harriet, a sworn abolitionist, and Hattie, a veteran slave owner, have in common? And could they possibly have been in cahoots?
It was later revealed that Hattie's home concealed hidden rooms, leading people to suspect her home may have been a stop along the Underground Railroad that carried runaway slaves to freedom in the North.
Growing up in Texas, my sisters and I were so stirred by stories like these, stories of courage in the face of injustice, stories of determination, that we learned to protest unfair treatment wherever we found it. We'd make friends with the kids from 'Colored' town, even though our white neighbors sternly warned us not to. I remember one day sitting in a packed bus with standing room only. A pregnant black lady came on board, and none of the white folks would give her a seat, so I gave her mine, despite the sneering looks from the white folks near me. I was a kid. So, they let me live…"
Historic times to grow up in.  Read how it inspired her to write her first book!
WE ARE BUILDING BRAINS AND HEARTS THROUGH THE ARTS
100% of every donation is used to create media for children's character.
Please help!
We need to print up books for schools and teachers. Each book we donate to schools costs around $3 to print. Can you help?
WE NEED YOUR MILK OF HUMAN KINDNESS!