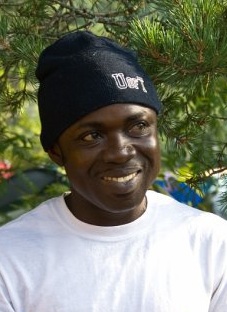 THANKS to ERIC ANSAH, the director, and others from the Reward Foundation Ghana, this Non Profit Org is helping kids expand their opportunities through Art, Music, and other cultural and educational activities in Ghana.
EDU DESIGNS founder, Ruth Elliott, donated the use of her Art Textbook, SEE WHAT YOU'RE LOOKING AT to help kids! They need your help, too! Contact Eric at: info@rewardfoundationghana.org
SEE OUR LAST ARTICLE ABOUT WHAT THEY ARE DOING HERE: http://www.edudesigns.org/blog/school-kids-in-ghana-are-using-our-art-book/
Please check out their new website, too.
http://rewardfoundationghana.org/
All of us are very proud to be a partner in their great work.
I hope you'll be inspired to help them too!
Volunteer opportunities are listed on this page:
http://rewardfoundationghana.org/?page_id=61
Contact Eric at: info@rewardfoundationghana.org