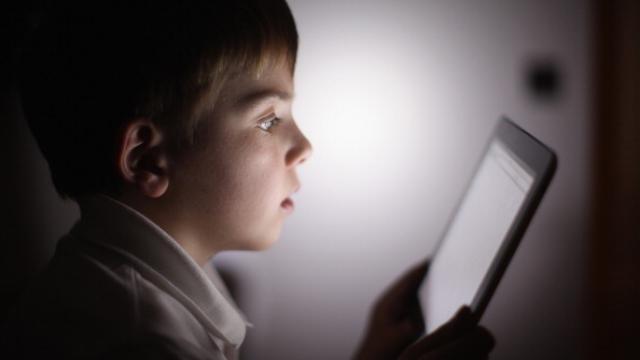 Now that the digital world seems to be everywhere, the concern is, how much screen time is safe for kids? We are all affected by it, and especially young children and infants. 
The American Academy of Pediatrics urges parents, "…to avoid television viewing for children under the age of 2 years… research on early brain development shows that babies and toddlers have a critical need for direct interactions with parents and other significant caregivers…for healthy brain growth and the development of appropriate social, emotional, and cognitive skills." 
TOO MUCH SCREEN TIME?
More and more parents scramble to make ends meet, and kids are relegated to the TV or digital media instead of the human interaction needed to learn communication and coping skills to succeed in real life. Sadly, it's been found that lower income families generally let their kids spend even more time with electronic devices than more affluent families.  
According to nationally renowned psychotherapist Tom Kersting, this carries serious implications. His article, "Too much digital time can lead to ADD" [1] reveals that there's a big danger to our children's future mental health. More and more of them are being diagnosed with disorders such as depression, anxiety and ADD, "…problems that stem from too much digital media use." He continues, " Nearly every mental, emotional and behavioral problem I treat now points to the same common denominator – electronic devices." 
WHAT'S A PARENT TO DO?
Maybe the BEST Thing to do is, TURN IT OFF!
It's a minefield out there. Just as you wouldn't let your child wander into an area with poisonous snakes while camping, you MUST be in charge of where they go on the internet. And there are things you CAN do to safeguard them. If you want the best for your child, you must be AWARE of what they are watching, CONTROL what they watch and LIMIT your child's exposure. Here's a site with resources to keep children safe online. 
The child psychologist, Dr. Dobson said, "TV captures the imagination, but won't let it go!"  
Research [2] has clearly shown that the more media is consumed, the less people experience happiness and – are less able to pay attention. 
In contrast, "Art STRENGTHENS the brain's attention network"  [3] 
That's because Art involves using the brain AND the body. Eye-hand coordination combined with imagination. EDU DESIGNS' motto is, "Building Brains and Hearts Through the Arts". We give parents, teachers and caregivers tools to engage kids with positive, hands-on activities that help boost their cognitive ability and emotional intelligence at the same time.
TURN OFF THE TV!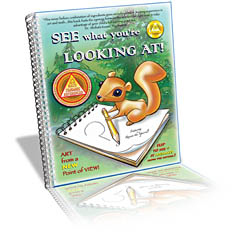 Get a copy of our artbook to give them something else to do instead!  Children get excited as they begin to use their hands and open their eyes to 'See What They are Looking At!'. 
An all-volunteer non-profit since 2007, EDU DESIGNS shares parenting resources on GoMommyGO® that provide tools to relate with children and improve their behavior, too.
Incidentally – Do you love kids and have a little time to spare?
We need your assistance! 
We are in need of:
1- Fundraisers.
2- Money to print materials.
3- Artists to help with school visits.
4- Someone to call schools to introduce what we do.
5- A webmaster familiar with WordPress to update our site.
Thank you for your interest and support of media for children's character development. If you'd like to know more, please get in touch with our founder, Ruth Elliott-Hilsdon.
Thank you!
EDU DESIGNS is a public-benefit nonprofit charity.
GoMommyGO® is the Registered Trademark of EDU DESIGNS
1- http://thehill.com/blogs/pundits-blog/technology/302739-too-much-digital-time-can-lead-to-add
2- http://news.harvard.edu/gazette/story/2010/11/wandering-mind-not-a-happy-mind/
3 – http://www.dana.org/Cerebrum/2009/How_Arts_Training_Improves_Attention_and_Cognition/
________________________________________________
NOTE FROM THE FOUNDER:  
Have you seen my article about empathy?
I was happy to discover that THE EXPERTS AGREED WITH MY MOM!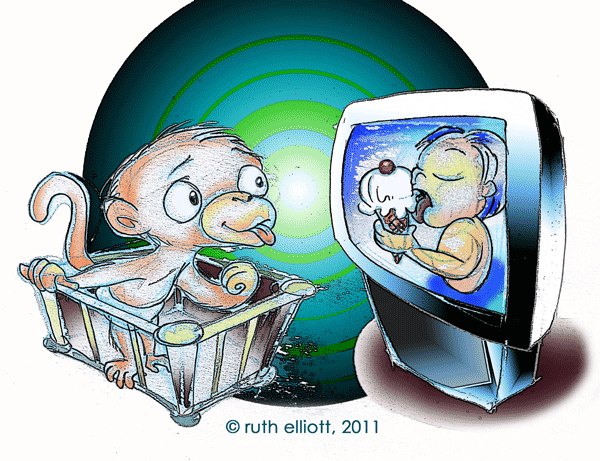 Our family got our first TV when I was 6 years old. My mother instinctively felt it would be bad to let the kids sit in front of it for too long, so she limited us to one half hour of TV a day and we'd be allowed to watch The Mickey Mouse Club. I remember the feeling of being 'sucked in' by that magical box and being awfully disappointed when my mom turned it off by saying, "Go out and play." But boy – am I'm glad she did, now!
Read the scientific findings on 'mirroring in the brain', here…