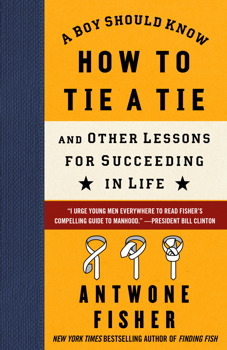 Life can either make you Bitter or Better.
From a crucible of  unimaginable suffering came a survivor –  Antwone Fisher*, The man the movie of the same name was made about,  directed by and starring Denzel Washington.
I had the pleasure of meeting Antwone in 2010 at Vroman's, at the book signing for:
"A Boy Should Know How To Tie A Tie (and other Lessons for Succeeding in Life)" 
What a gift he shares in it: The advice he never got from the dad he never had. Brimming with insight, it shows his suffering was not in vain. 
He held a raffle for a gorgeous tie too. Antwone reached in and picked out the winning ticket – and as fate would have it, a young student, Marcus, got it! I'm so glad he won – he was so happy! 
Have you heard about Antwone Fisher? Have you seen the movie?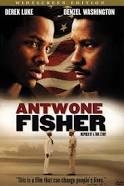 If not, this one is a MUST. Rent it at the library! Better yet – BUY it – you'll be glad you did! (Note: It's NOT for younger kids. Rated PG 13 for violence, language and involving child abuse)
By the way – Preventing child abuse starts with everyone. We are all dominos that affect those around us. GoMommyGO has tools to help parents learn to manage their kids' behavior from a proactive standpoint. Visit for free behavior charts that REALLY WORK!
Great teachers speak in parables. Stories can change the character of the people who hear them – for the better. That's what our non profit, EDU DESIGNS aims for in our media for children. Thanks for your support of what we do.
We can't do it without you! 
Many thanks,

Ruth Elliott-Hilsdon
Director, EDU DESIGNS
Creator, GoMommyGO